Emiliano Alessandri 

Advisory Board Member

Mr. Emiliano Alessandri currently works in the Office of the Secretary General of the Organization for Co-Operation and Security in Europe (OSCE) in Vienna. Before joining the OSCE in 2013, Dr. Alessandri was a senior transatlantic fellow with the German Marshall Fund of the US, where he helped develop the Mediterranean, Turkish, and wider Atlantic programs from the organization's Washington office. He holds a Ph.D. in international history from Cambridge University and a Master's degree from SAIS, the Johns Hopkins School of Advanced International Studies. Alessandri's main fields of interest are American Foreign Policy and Transatlantic Relations, with a focus on transatlantic cooperation in the Mediterranean region and Turkey's role in the transatlantic relationship.
Susanna Bonini
Advisory Board Member

 
Ms. Susanna Bonini is a journalist and TV producer with over 20 years of professional experience in Italy and abroad.
After graduating at the Institut for Political Sciences "Cesare Alferi", Florence and carrying out research on  the comparison of political systems at the Institut d'Etude Politiques de Paris, she obtained a post-graduate degree in Communications, Media and Multimedia at the Institut Francais de Presse.
Passion for journalism and interest for international affairs led her to France, where she started reporting and writing stories for several European magazines. They led her thereafter to take on new professional challeges in Rome, Brussels and Washington DC. As journalist-producer she contributed to the launch of "Global Economic Review-Pianeta Economia", a weekly TV format focusing on international economics and business coproduced by RaiNews24 and aired by several TV channels worldwide. She wrote features and produced TV news packages before covering world news for paneuropean and multilingual TV channel Euronews, in Lyon. As Brussels-based correspondent of Italian private largest news agency, Adnkronos, she covered the main EU events including summits and the 2003 Italian Precidency of the EU.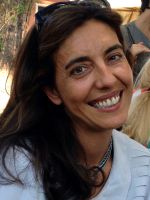 ​​

Ivan Butina
Advisory Board Member
Mr. Ivan Butina is a community builder and diaspora organizer. He is working with the World Bank create and develop valuable communities of practice that facilitate knowledge flows and professional collaboration. Together with other Italian expats in Washington, DC Mr. Butina founded Italians in DC, a non-profit organization connecting Italians and promoting contemporary Italian culture.   
​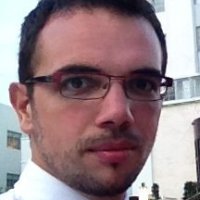 Lucio Caracciolo
Advisory Board Member 
Mr. Lucio Caracciolo is a journalist, essayist and Italian lecturer. He graduated in philosophy at the University La Sapienza of Rome and he is currently directing "Limes", the main Italian geopolitical magazine which he founded in 1993. He is considered one of the greatest Italian experts in geopolitics.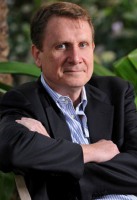 ​​
Renzo Cianfanelli
Advisory Board Member 

 
Mr. Renzo Cianfanelli is an award-winning foreign correspondent and columnist, holding a DrJur in Law and Monetary Economics (Rome, La Sapienza), currently based at the United Nations in New York. Soon after graduation, he left his native Italy for London, with a 4-year contract as a broadcaster with the BBC. He then joined RCS Corriere della Sera, Italy's main media group, for which he served in a variety of international posts over nearly 30 years. These included London and US Bureau Chief, Moscow special correspondent, and world correspondent-at-large. As a war correspondent, he covered most recent conflicts from Bosnia to Iraq. He also writes a monthly column in Longitude, Italy's journal in English on World Affairs.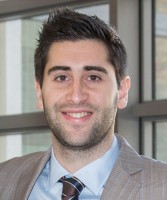 Tommaso De Zan
Strategic Communications Consultant, Rome
 
Mr. Tommaso De Zan is a strategic communcations consultant with the US-Italy Global Affairs Forum and junior researcher at the International Affairs Institute (IAI), one of the leading foreign affairs think tanks in Italy. His research interests lie at the intersection between international security, technology, and policy. He holds a master's degree in International Relations from the University of Bologna. During his academic career, he was an exchange student at the Ecole des Sciences Politiques et Sociales, Université Catholique de Louvain, and at the University of Denver's Josef Korbel School of International Studies. Prior to join IAI, he interned at the International Peace Research Institute in Geneva"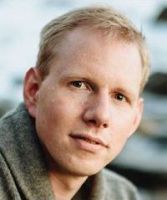 ​​Benjamin Hilgenstock
Advisory Board Member​​


Mr. Benjamin Hilgenstock is responsible at the US-Italy Global Affairs Forum for the planning and promotion of events as well as for the Forum's website and social media presence. Benjamin is currently a research fellow at the Center for Transatlantic Relations. He is a doctoral candidate in the Department of Political Science at Christian Albrechts-Universität Kiel, Germany and is conducting research on the U.S. foreign policy decision making process, specifically process dysfunctionalities as a result of small group decision making within the executive branch. Most recently, he spent three years as a visiting research scholar in the Department of Political Science at Johns Hopkins University. Benjamin holds a Master of Arts degree in political science from Johannes Gutenberg-Universität Mainz, Germany with a concentration in comparative government and minors in economics and German constitutional law. He also completed a certificate program at American University in American politics and possesses a comprehensive understanding of political structures and dynamics in both the United States and Europe.

Mr. John Gizzi is Newsmax's chief political columnist and White House correspondent. He is "the man who knows everyone in Washington" as well as many who hold elected positions and party leadership roles throughout America. He has appeared on countless radio and TV shows in America and Europe. He is the recipient of the William A. Rusher Award for Journalistic Excellence and was named Journalist of the Year by the Conservative Political Action Conference in 2002.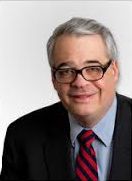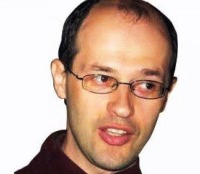 Advisory Board Member


​


Nesti Gjeluci works in Washington, DC at the German Marshall Fund of the United States as Manager of Strategic Partnerships.  He has Masters Degrees in International Studies and Public Affairs from the University of Washington, Seattle.  Previously, he has worked for the International Republican Institute covering democracy promotion programs in Central and Eastern Europe, as well as participating in several election observations in Europe and Asia.  He frequently writes and publishes articles in mainstream Albanian newspapers largely as a social critic.  He also publishes his translations of articles originally published on First Things, The Catholic Thing, Touchstone Magazine, the Public Discourse, etc.  He lives in Alexandria, VA with his wife and two kids.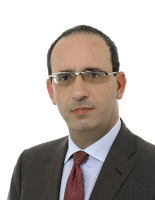 Eugenio Novario
Mr. Eugenio Novario is a Lawyer and auditor in Novara (Italy).
Taught commercial law and international commercial law as well as European Union law at the University of Verona.
Worked as a lecturer of the courses at ISPI Institute and Italy-Russia Association and of the Master's ELEO at the University of Venezia on international economic subjects related to Caucasus and Caspian areas and Central Asia.
Founder and President of Limes Club Cisalpino, Secretary of Club Atlantico Cisalpino.
Published the following articles in the online digital magazine Limes: "The elections in Kyrgyzstan, between internal divisions and superpowers" (in 2011) and "Tajikistan's key year".
Executive Vice President of Italy Europe Asia Export Consortium as well as member of the Board of Director of Association for Italian-Kazakh Trade.
Stefania Coc​​​​​o Scalisi 
Advisory Board Member

Ms. Stefania Coco Scalisi is an international consultant and analyst with experience in security, energy and risk consulting. Already a Fulbright Scholar, she has an academic background in international relations and law to which she has more recently added a specialization in strategic management at Harvard University.
Her work experience spans international organizations, consulting firms and think tanks. She currently serves as Business Intelligence-EMEA expert for an Italian consulting company. Stefania has previously worked for the International Institute for Counterterrorism of Herzliya, Israel, for the Hudson Institute in Washington DC and the Special Tribunal for Lebanon in The Hague, within the Office of the President, her school mentor and international judge Antonio Cassese.​
​